PPMH receives kindness certified school recognition
May 12, 2022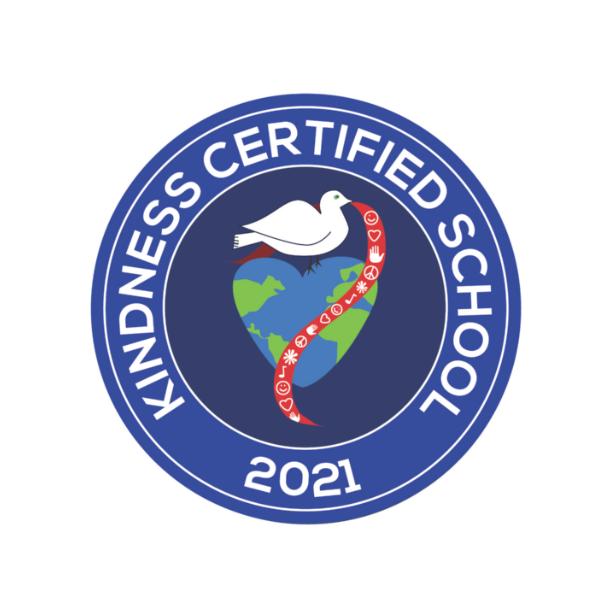 Students are honored for actively creating a kinder world.
[Miami, FL] – The world can use some extra joy right now and the students at PPMH are doing their part to uplift their community with kindness, compassion, unity and respect! To recognize PPMH's ongoing commitment to kindness and their participation in the 10th annual Great Kindness Challenge, they have been designated as a "Kindness Certified School" by Kids for Peace. ​​​​​​​
Kids for Peace is a global nonprofit that hosts The Great Kindness Challenge, a positive and uplifting program that fosters connection, inclusion, appreciation and overall well-being. The annual program has multiplied in enrollment each year, having grown to over 17 million students in 33,000 schools, reaching across all 50 states and 115 countries. PPMH demonstrated their commitment to kindness by encouraging students to complete 50 acts of kindness from The Great Kindness Challenge checklist as well as hosting #LiveRed social media campaign, Rock the Vote video campaign, Start with Hello Week, MLK Day of Service, and a virtual toy drive for Nicklaus Children's Hospital.
Jill McManigal, co-founder and executive director of Kids for Peace, is thrilled to recognize the school's commitment to kindness. "Our hearts are bursting with joy knowing that so many students are actively creating a brighter, happier and more positive world for all. Even during the pandemic, students are finding creative ways to spread love, honor classmates, show gratitude and offer a helping hand. We are thankful to PPMH for providing this opportunity for their students to practice kindness and we are grateful to their students for demonstrating that kindness matters!"
About The Great Kindness Challenge
The Great Kindness Challenge is a positive and uplifting program that creates a culture of kindness in schools, communities and the world. Using a kindness checklist, schools and families are challenged to complete as many acts of kindness as possible. The School Edition is an annual one-week celebration during the last week of January. The Family Edition is year-round. Schools and families may get involved by signing up at no cost: http://greatkindnesschallenge.org. The Great Kindness Challenge is made possible by the generosity of our sponsors: Toy Foundation, ViaSat, Nordson and McGraw-Hill Education.
Apply Now
Pinecrest Academy, Inc. Schools Now Accepting Applications for the 2023-2024 School Year